I'd like to introduce myself to you and tell you a little about myself.

Where I live

    My name is Sue and I've lived in Massachusetts all my life. I love it here because of the vast array of sights, weather and sounds. We're just heading into spring now and it's beautiful.

    On a bright spring morning there's nothing like the sound of the chicadee's, robins, starlings, sparrows, blue jays, cardinals and various other birds chirping their morning song. High above them the crows are cawing and below the chipmunks and squirrels are scampering about. Off in the distance I can hear the ducks in the stream.

    As I step outside and breathe deeply, I take in the fresh new smells of spring. The grass is beginning to turn green again, the trees are budding and the crocuses, jonquils and tulips are beginning to blossom. The last of the snow is melting and the days are getting longer.

    The seasons seem to end just at the right time and the new ones begin and we have another beautiful season to look forward to!

    In Massachusetts beauty abounds! We have beautiful, green mountains and valleys, all sorts of lakes, ponds, forests and wildlife and the wonderful Atlantic Ocean all at our fingertips!

    Well, enough about the land in which I live.


DON'T QUIT

by Marian Fathers

When things go wrong as they sometimes will

When the road you're trudging seems all uphill

When the funds are low and the debts are high

And you want to smile but you have to sigh

When care is pressing you down a bit

Rest if you must but don't you quit

Life is queer with its twists and turns

As everyone of us sometimes learns

And many a failure turns about

When he might have won had he stuck it out

Don't give up though the pace seems slow

You may succeed with another blow

Success is failure turned inside out

The silver tint of the clouds of doubt

And you never can tell just how close you are

It may be near when it seems so far

So stick to the fight when you're hardest hit

It's when things seem worse that you must not quit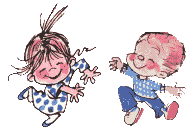 My Hobbies

     I also enjoy cooking, knitting, reading, writing, traveling, meeting new people, nature and the internet and collect dolls, clocks, music boxes, little stones and shells from either the beach, mountains or just a special walk near my house. Most of all, I collect very special friends.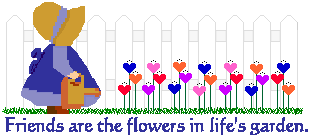 Well, that's about it. Nice to meet you and please feel free to look around and e-mail me, leave a message or sign my guest book. I'd love to hear from you!

    Have a wonderful day!

Reach for the moon but don't lose sight of the stars.*

Sue

*©2001 By Susan L. Anderson

   All Rights Reserved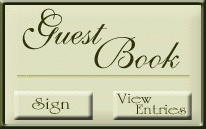 This page was last updated on: May 9, 2011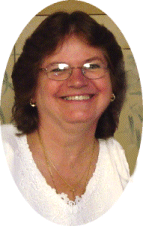 Now, About Me & My Outlook On Life

    I'm 61 years old, have three terrific children and five of the most wonderful grandchildren you've ever met!

    I also have a wonderful little dog named Abby. You can take a peek at her by clicking on her name.
    I love spending time with my family and my friends as well as spending time alone. I think it's important to maintain a good balance.

    I think that children are among the greatest wonders of the world and think this song describes them well:

WONDERFUL CHILD

by Jill Jackson and Sy Miller

There's wonder in a waterfall

And in a sky of blue

There's wonder in a singing bird

But most wonderful is you,

WONDERFUL CHILD

God made your hands

To give and receive His blessings.

He made your voice

for singing a happy song.

God made your feet

to walk on a path of rainbows.

He made a smile

for smiling the whole day long.

God gave you eyes,

then filled all the world with beauty.

Sunshine and trees and stars above.

WONDERFUL CHILD He made you a gift so special.

God gave you a heart to share His love.

This poem pretty much describes my outlook on life. It was given to me when my youngest daughter was very young and I had just found out that she was blind in one eye. Little did I know then, that this was only the tip of the iceberg!! I have read it over so many times since, that I've lost count. It has given me the much needed courage to carry on!!